19 June, 2019 VNTG
Mui Ne is an amazing area of Vietnam with much astonishing beauty of nature. Coming to Mui Ne, you will have the most wonderful and relaxing 3 days of your life. Vietnam Travel Group is honored to introduce you this outstanding 3 days tour in Mui Ne, Vietnam.
What should you know about Mui Ne, Vietnam?
Mui Ne is the name of a sea cape, a famous tourist center in Phan Thiet which is included in the list of Vietnam national tourist resorts. Currently, Mui Ne is a ward of Phan Thiet city with a total area of 3541 kilometers square, a population of 1999 of 24275 people, a population density of 686 people per kilometers square.
Mui Ne is one of Vietnam's most beautiful and poetic marine eco-tourism destinations. Visitors, when coming to Mui Ne, are not only attracted by the wild beauty of nature but also attracted by modern sports activities, field trips and even by the lives of the people here. RD wine castle, Mui Ne mineral mud center, sling cake, fish salad are not to be missed during the journey to visit this beautiful coastal city.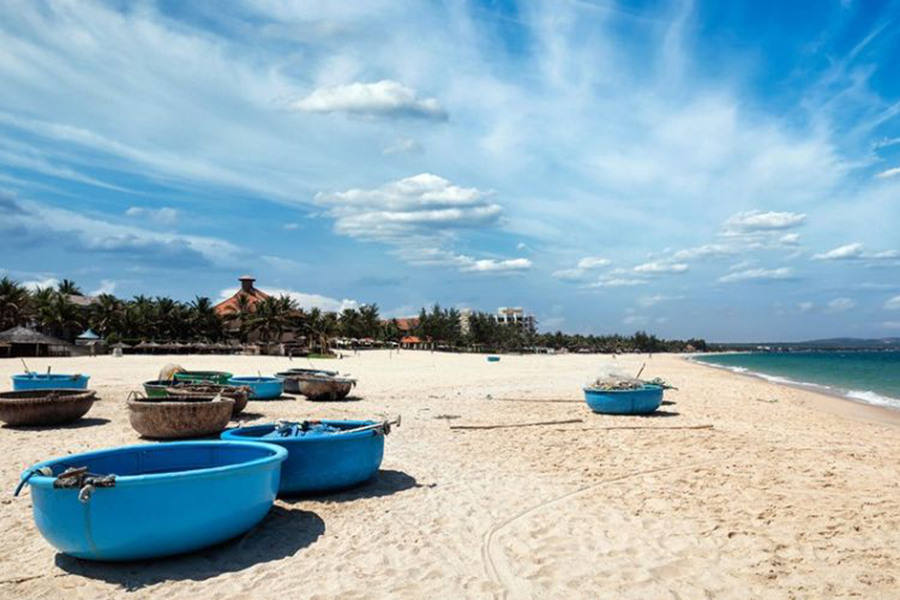 Mui Ne is famous for much astonishing natural beauty
The weather in Mui Ne is hot and dry, with an average temperature of about 27 degrees. Tourists can comfortably travel at any time of the year, but the most ideal time is around August - December when the weather is nice and the sea is also fresh. However, it should be noted to avoid July and August when traveling to Mui Ne, because at this time the sea here often has red algae phenomenon. At that time, the sea water will be very foamy and fishy so visitors cannot take a bath.
Joining the private three days tour in Mui Ne with Vietnam Travel Group, you will have the chance to discover all of the magnificent beauty in this astonishing place. The Mui Ne tour also gives you a chance to get an overview of the local people with their daily activities on the way to Mui Ne.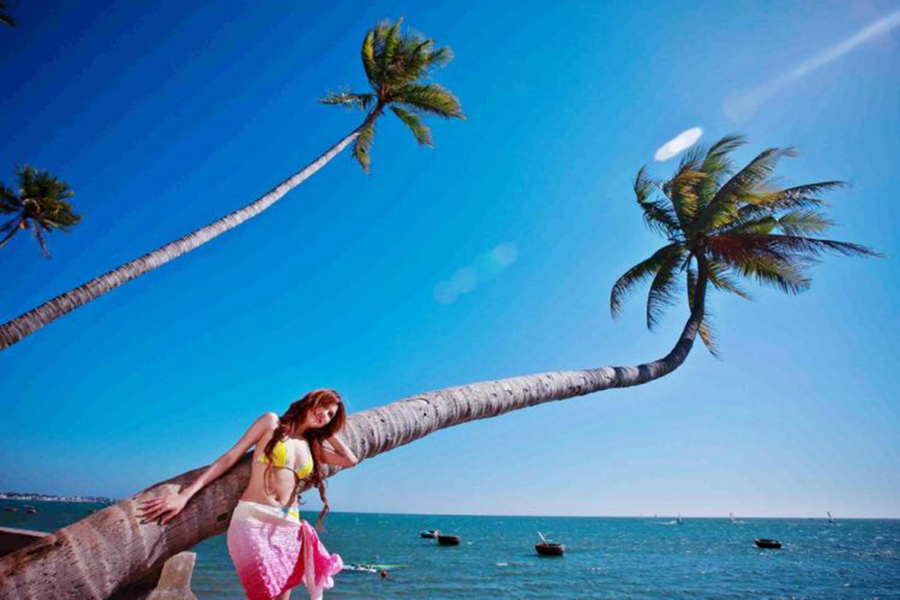 Mui Ne is definitely a place you should visit in your life
You will see white and yellow sand waves created by the wind on the vast sand dunes, the Lotus Lake in the middle of the white sand dune, visit Yellow sand dune, discover the daily activities of the fishing farm, and visit the beautiful Fairy Stream.
Day 1: Begin your Mui Ne tour
At 08.00 AM, you will be picked up at your hotel by our guide from Vietnam Travel Group and depart for Mui Ne on modern and comfortable transportation, where is about 200 kilometers from Ho Chi Minh City. On the way to go, you can get an overview about the local people daily activities in different places in Vietnam, you can also feeling a change any way between the big city and the countryside and take the nice view as well about the farms.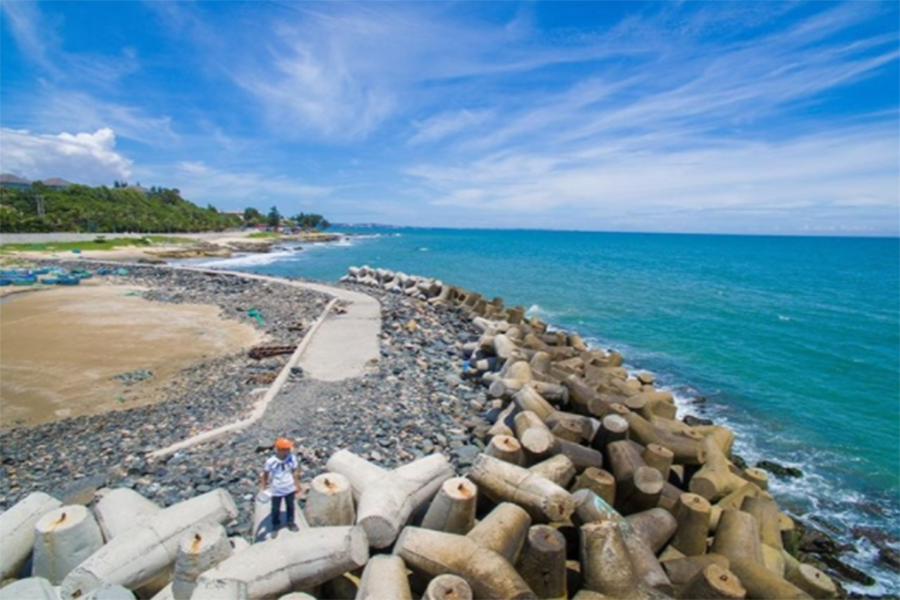 The amazing view in Mui Ne will surprise you
Upon arrival at Mui Ne, you will be transferred to a resort for check-in. You will take a break for lunch and have time to relax at the resort. After lunch, free time for the rest of the day. Overnight in Mui Ne.
Day 2: Mui Ne Sunrise tour
At 04.30 AM, our English-speaking tour guide will pick you up from your hotel to visit Mui Ne Beach. You will see the white and yellow sand waves that were created by the wind on the vast sand dunes. In the middle of the white sand dune, there is Lotus Lake. Besides visiting white sand dune, you will have a chance to visit yellow sand dune. From the top of the yellow sand dune, you can see the scenery of Mui Ne and have a nice chance to discover the daily activities of the fishing farm.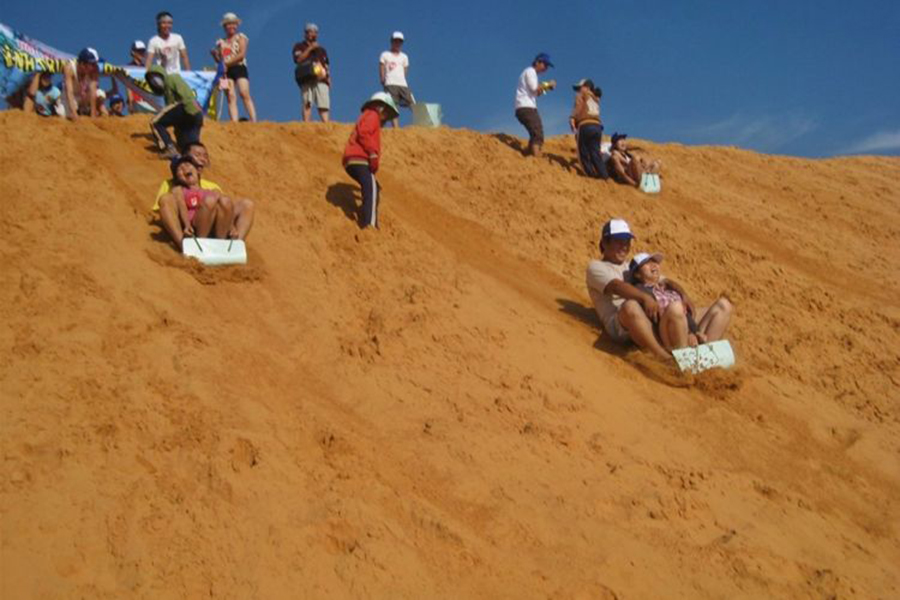 The yellow sand dune is where you will have exciting time
After your visit to the fishing farm, we will stop at the Fairy Stream, where you cannot miss in Mui Ne. Then, return to the hotel. Overnight in Mui Ne.
Day 3: Your last day of the amazing Mui Ne tour
There are no activities planned for your final day. After breakfast at the hotel, you have free time for swimming or relaxing on the beach at the resort.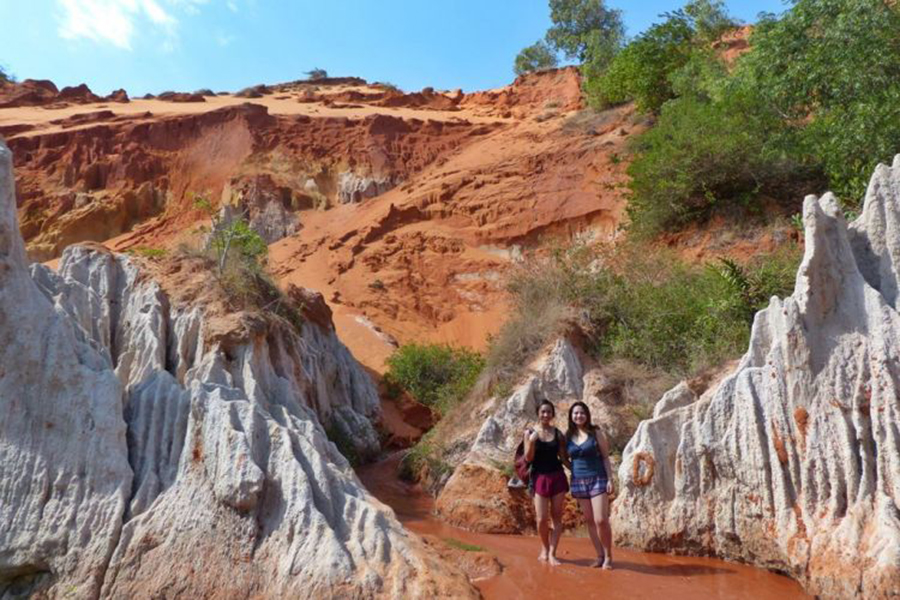 The Fairy Stream where you will visit in this Mui Ne tour
After lunch pay at your own, the car driver will pick you up from the resort and transferred you back to Ho Chi Minh City.
Why can't you miss such a great chance to discover wonderful places in Vietnam? Many people have chosen Vietnam Travel Group and go home with a huge smile on their face, we're hoping you will be the next one.
Vietnam Travel Group is thrilled to serve you with the most amazing travel tour in our beautiful S-shaped country. Are you ready to explore with us?
vietnamtravelgroup.com