06 April, 2023 Vietnam Travel Group
Not everyone who comes to Da Nang City also has the opportunity to witness the scene of the Han River Bridge turning in the night. So visitors do not miss the rare moment that only happens 2 nights a week.
When night falls, Han River Bridge puts on a new "shirt" with colorful and shimmering colors reflected on the river surface. Besides, the Han River Bridge is also known by locals and tourists as a bridge with a unique design because it can rotate 90 degrees.
Song Han Bridge was designed and built by Vietnamese engineers and workers. The bridge was started on September 9, 1998 and inaugurated on March 29, 2000.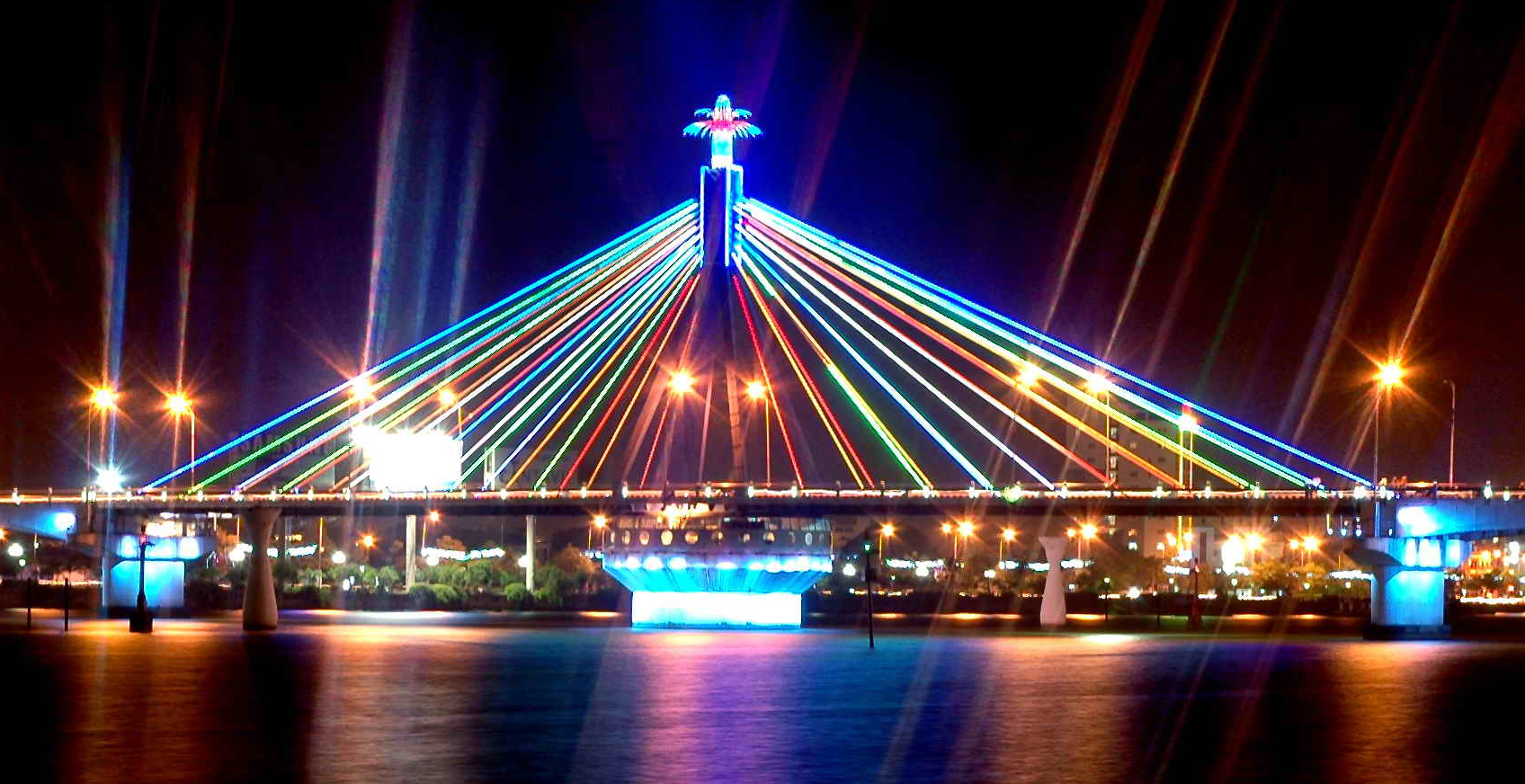 The schedule for turning Han River Bridge is on Saturday and Sunday every week. The time the bridge turns at 23 o'clock and ends at 23:30. Visitors can stand at the foot of the bridge at the riverside on Bach Dang or Tran Hung Dao route to have an overview. From this position, it is possible to observe the preparation process on the Han River Bridge.
About 15 minutes before the turn of the bridge, the staff blew the signal whistle and closed the bar to stop the vehicle moving across the bridge. At the joint position between the pivot body and the bridge deck, staff in charge use cables and poles to prevent people from approaching when the bridge turns.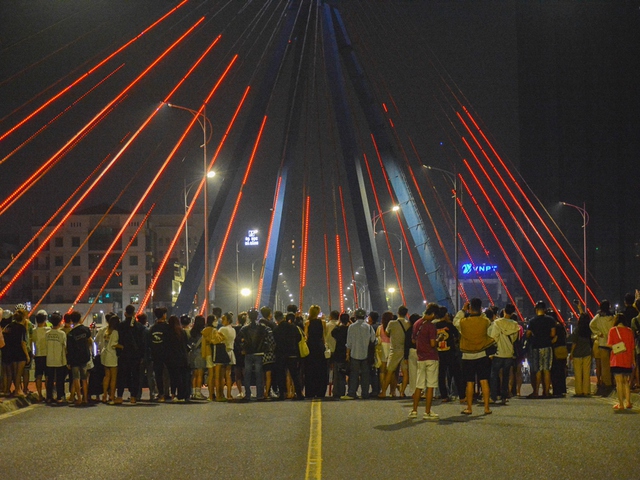 When the bridge was in a safe state, the staff used walkie-talkies to notify the technician performing the swing operation. The bridge takes 15 minutes to rotate to a 90-degree angle and takes 15 minutes to return to its original position.
Initially, the bridge was designed with a rotating system for the purpose of waterway traffic, making it easy for large ships to cross. Over time, the bridge becomes an attractive destination at night as a symbol of Da Nang city.