27 May, 2019 VNTG
Hai Van pass is a miraculous natural wonder of Vietnam that you definitely visit when you have a chance. Don't be hesitate to join Vietnam Travel Group for an amazing day cycling in this magnanimous place.
What is Hai Van Pass, Vietnam?
Hai Van Pass is also called Ai Van Pass or May Pass, has the height of 500 meters and the length of 20 meters, cutting across Bach Ma Mountain Range between Thua Thien-Hue Province and Da Nang City, Vietnam.
Hai Van Pass has breathtakingly and beautiful scenery, all year round white clouds covered the top of the pass while at the foot of the pass is the vast sea scene stretching to the horizon. According to historical records, the Hai Van Pass used to be the boundary between Dai Viet (Vietnam) and Chiem Thanh. Later, the Ho Dynasty took troops to fight Champa, the king of Chiem, so they cut the land to reconcile. Since then, Hai Van Pass belongs to Dai Ngu – which is Vietnam nowadays.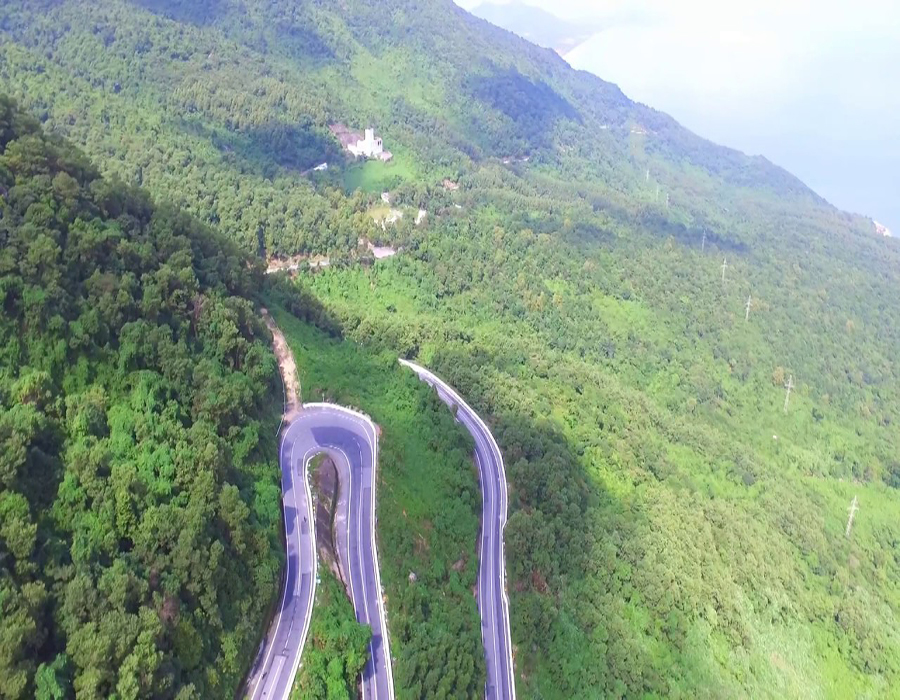 The magnificent beauty of Hai Van pass from above
The Hai Van Pass road is meandering, twisted as challenging the footsteps of the adventurous tourists. People will be immensely interested in this adventurous road, with the other side is a majestic mountain, above the cool blue sea which forms a magnificent nature picture, worthy of the title "the Legend of Natural Wonder" that King Le Thanh Tong conferred on a trip on the top of the pass (in 1470).
Being said to be the most dangerous road in Vietnam, coming here, you will have a thrilling feel that can't be found in anywhere else. When you depart at the foot of the pass, you will feel extremely excited. Slowly, you will get thrilled and a little nervous when you enter the winding and dangerous road.
How will you cycle in Hai Van Pass, Vietnam?
To begin your journey, the friendly English-speaking guide and driver shall pick you up at your hotel in Hoi An, before departing to the base of the Hai Van Pass where we warm up our muscles with a 5 kilometers cycle. Then, we shall begin our ascent to the top of the Pass.
The Hai Van Pass's challenging with 11 kilometers climb has a gradient of 7% and is the dream ride of many cyclists worldwide. The road is very quiet, you can peacefully enjoy the environment while witnessing stunning views of the mountain. No wonder the Hai Van Pass is known as one of the most picturesque cycling coastlines in South East Asia – Hai Van means Ocean Cloud.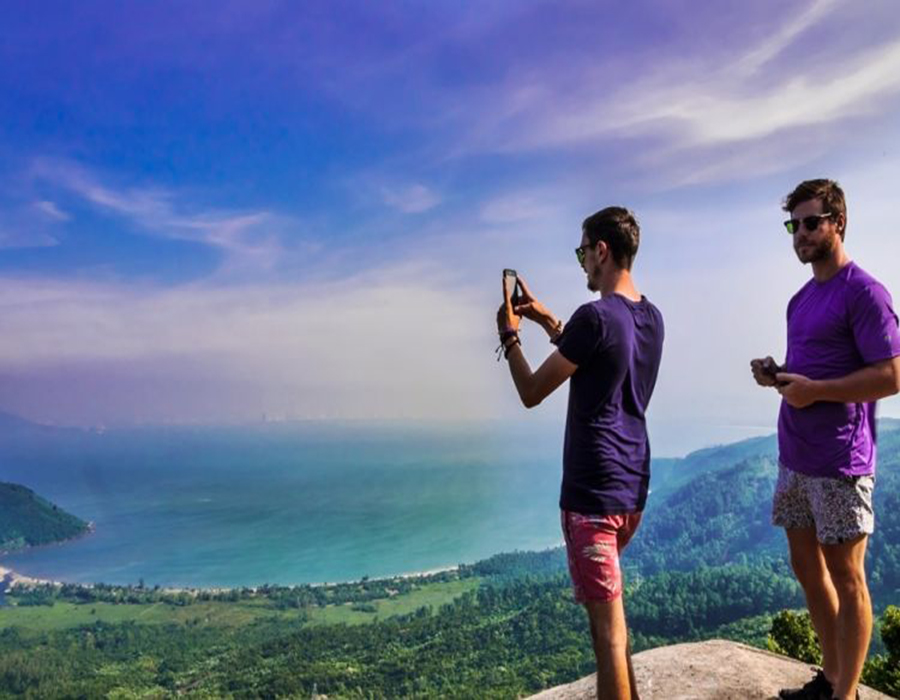 Tourists enjoying the breathtaking view of Hai Van Pass
Once we have completed our climb, we take a deserved rest, enjoy a cold drink and admire the stunning far reaching views. After we have rejuvenated our batteries, we cycle another 11 kilometers down the other side of the Pass to Lang Co for lunch.
After lunch, we will take a bus back to Da Nang where you have the choice of continuing your journey by bus to Hoi An or cycling back along the beautiful coastal road.
Your trip inclusions while cycling in Hai Van Pass
While enjoying the amazing moments in Hai Van Pass, Vietnam, you can also have some trip inclusions from Vietnam Travel Group, such as: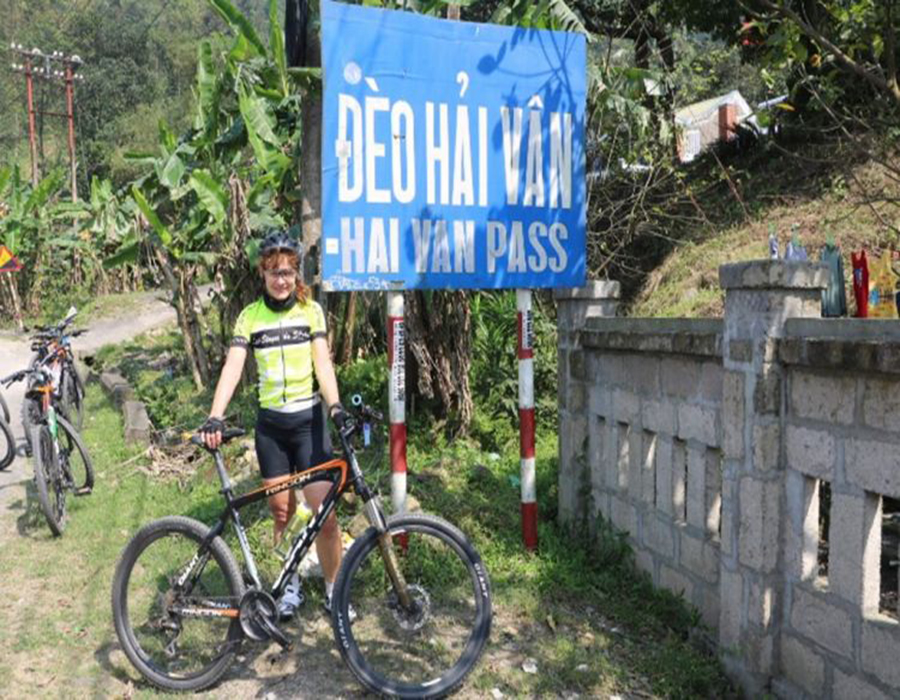 The conveniences with the tour shall help you get the most comfortable time
Private modern transportation during the tour, transfer including hotel pick up and drops off.
Bike, helmet
Meals as mentioned in the itineraries: Vietnamese food, Asian Food (B= breakfast, L= lunch, D= dinner)
Including all entrance fees.
Departure time and meeting points: as requested (Private tour)
English-speaking guide (other languages available depending on availability. A small surcharge may apply to some languages)
Mineral water and snacks (1 bottles/pax/day)
What should you carry while cycling in Hai Van Pass?
To have the most wonderful vacation in Hai Van Pass, there are certain things you should bring. We highly recommend you bring sports shoes or trekking shoes or comfortable shoes with good grip as well as track pants and cotton T-shirt to climb the mountain, a backpack filled with supplies like water bottles, dry fruits, energy bar, chocolates, etc. to keep yourself strong.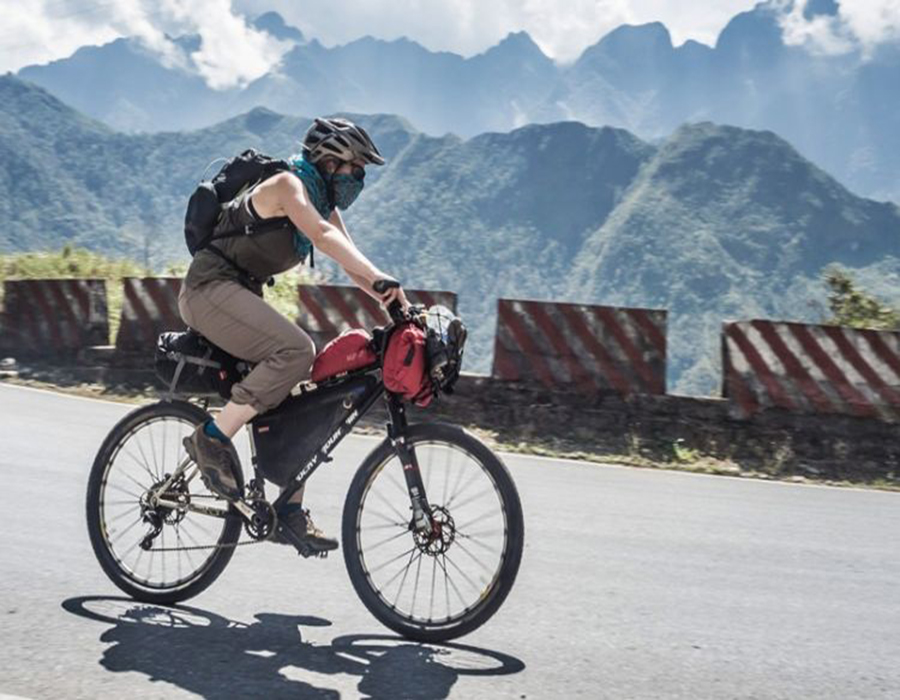 There are certain kinds of stuff you should bring to have a wonderful holiday
You also need to bring personal medication, sun cream, raincoat,... to prevent getting sick. An extra pair of clothes and a camera will also help your trip become easier and more convenient.
If you are not knowing what to do in a Vietnamese vacation, why don't you join us right now! The short but amazing experience will absolutely not let you down. If you have any questions, don't be hesitate to contact us and all of your problem will be solved greatly!
Vietnam Travel Group is thrilled to have you in Hai Van Pass, Vietnam. Are you ready to have the most relaxing and enjoyable moment of your life with us?
vietnamtravelgroup.com