11 April, 2019 VNTG
How can you relax completely when you only have 2 days for vacation? If that's what you're worried about, this Ho Coc Beach and Binh Chau Hot spring 2-day tour will be the perfect choice for you! Vietnam Travel Group makes sure you have the best holiday of your life.
What is Ho Coc Beach?
Ho Coc beach is becoming a new star in the Vietnamese tourism industry because of its magnificent beauty. Visiting Vietnam, many foreign tourists have chosen this place for a wonderful travel tour.
The most beautiful beach in Vung Tau, which is Ho Coc is located in Ba Ria - Vung Tau province, about 175 kilometers from Ho Chi Minh city center. It only takes about 3 hours by car to see Vung Tau sea sky in Ho Coc. On the straight road leads to Ho Coc beach, tourists can admire the fields of rice fields or the dreamy sand... Many describe the wilderness of Ho Coc beach as an empty space, not surrounded by so many tourists like other places such as Vung Tau or Long Hai. The new natural beauty is also a point that makes Ho Coc beach a place worth coming.
As a pristine seaside area, lies next to the dense green forest, Ho Coc has almost no inhabitants, except for a few resorts or motels built to serve tourists. So, coming to Ho Coc, tourists completely immersed in their own world with waves, oceanic murmurs whispering to the wind, all peaceful and quiet. Once voted as one of the cheapest sea travel paradises in the world that near Ho Chi Minh City by Thrillist, so Ho Coc tourism is easy, you can go anytime without worrying too much.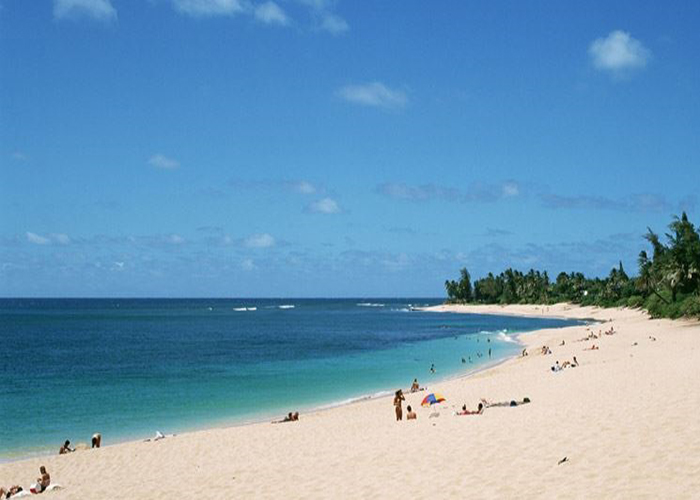 The beautiful Ho Coc beach
In addition to the sunny blue seaside, visitors are enchanted in many photography spots that make every travelers and wedding photo studios fall in love. Located close to the dreamy white sandy beach, there is a quite unique "film set" with a Western landscape to serve couples to take wedding photos. The entrance ticket price is 40,000 VND per person, if visitors do not need to take photos, they should ask beforehand to avoid the wrong beach.
Ho Coc beach has been becoming an attractive tourist destination for the tourism industry and has been chosen for traveling tour by many international visitors. Ho Coc beach does not only bring the natural beauty of the southern sea, but also has a characteristic charm which is rocks that is full of shapes on smooth white sand. When there is a strong wave hitting the shore, the sea will "send" visitors the gifts of the beautiful and unique sea as tiny sea stars, or unique rocks...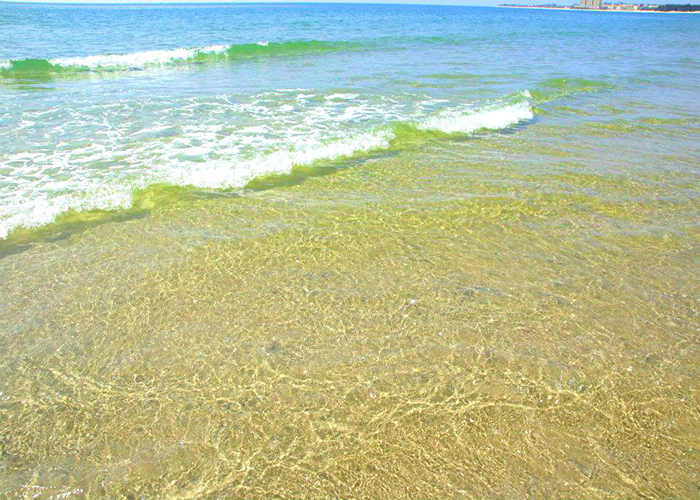 Seawater in Ho Coc beach is so clean and fresh
Sunset on the Ho Coc beach with gentle sunshine and the bright pink sun is a "gift" that everyone would love if walking on the beach in the afternoon. The charming and romantic natural scenery of the blue sea is suitable for couples in special private moments. It's no wonder that Ho Coc beach tour is getting more and more popular these days.
How about Binh Chau hot spring?
Binh Chau hot spring is one of the interesting destinations that you should check-in when coming to Vung Tau coastal city. Mineral baths, mud baths are great experiences that you cannot ignore when coming to Binh Chau hot spring!
Binh Chau hot spring tourist area is located on Highway 55, Ba Ria - Vung Tau province, about 150 kilometers from Ho Chi Minh City. This is one of the ideal stops for you to relax on weekends or during the holiday season.
Binh Chau hot spring is considered to be the only hot spring resort in Vung Tau with 70 open-water spraying points, with temperatures from 37 to 82 degrees. This place is suitable for you to relax and take care of your health after a series of tiring and stressful working days. Geological studies show that the composition of Binh Chau hot spring is similar to other famous spring water in the world, can treat some diseases such as ascites, chronic poisoning, skin diseases, Neurological or cardiovascular disease.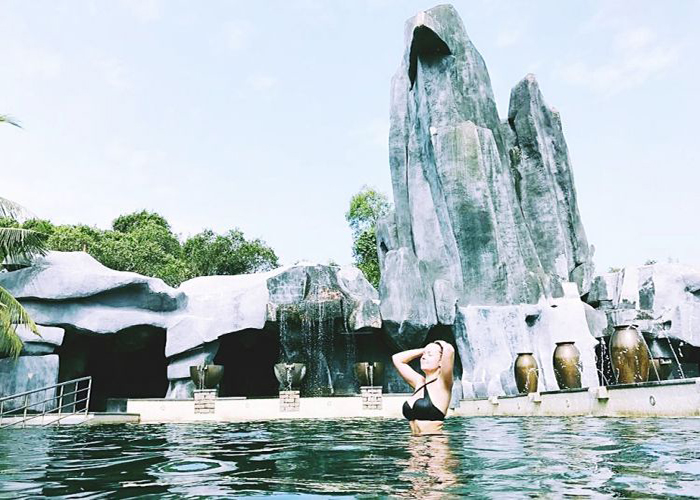 Coming to Binh Chau hot spring can help you become a lot healthier
Binh Chau hot spring consists of many lakes and small streams. The largest lake area is also the hottest spot, the water is always sparkling, evaporating like a giant natural steam boiler. In shallow areas, the water is only about 40 Celcius degree hot and unique is the surrounding melaleuca forest is still fresh. Hot springs here have been recognized by scientists as a very valuable water source for health recovery.
With 15 minutes of the hot mineral water bath and 45 minutes of a mineral mud bath, it will make skin smoother, and reduce chronic infections, venous malignancy... In addition, Binh Chau hot spring also has other activities such as sports, golf courses, tennis, volleyball, swimming pools... or tourists can ride horse-drawn carriages around the tourist area.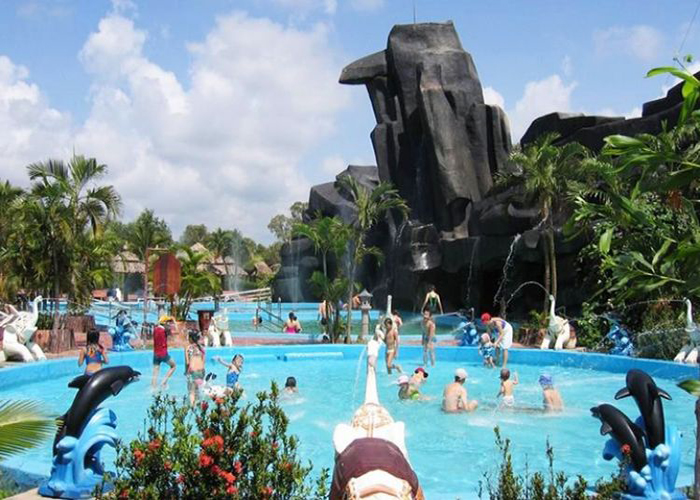 A corner in Binh Chau hot spring resort
In particular, Binh Chau hot spring has been voted by the World Tourism Organization (UNWTO) as one of 65 sustainable eco-tourism zones of 47 countries worldwide. Coming to Binh Chau Hot Spring, you will enjoy the mineral bathing, mud bathing, horse riding, enjoying your own egg boiled under an extremely attractive natural hot water well. What a wonderful place for tourism, isn't it?
In just 2 days, you will be able to explore these 2 amazing places with the assistance of the professional Vietnam Travel Group? Why don't you join us right away? If you have any questions, don't be hesitate to contact us.
Vietnam Travel Group is thrilled to serve you in Ho Coc beach and Binh Chau hot spring, Ba Ria – Vung Tau, Vietnam. Are you ready to travel with us?
vietnamtravelgroup.com