10 May, 2019 VNTG
The mountainous area of Sapa, Vietnam has always been famous for its magnificent beauty and refreshing environment. Don't miss the chance to trekking in this stunning area for a day with Vietnam Travel Group and you won't regret.
Why should you trek in Sapa, Vietnam?
Sapa is the place called "the meeting place between heaven and earth" in Vietnam, with the most spectacular natural scenery in the North. This is also the place where many ethnic minorities live together, creating a wonderful area with a variety of culture and customs value.
Specifically, Sapa is a town located in Lao Cai province, Vietnam. This has been a famous tourist destination from the beginning of the 20th century until now. Mother nature had favored Sapa with a picture of both romantic, majestic and immense landscape with numerous mountains, white clouds and cool winds, terraced attractive fields, and so many more mesmerizing sceneries.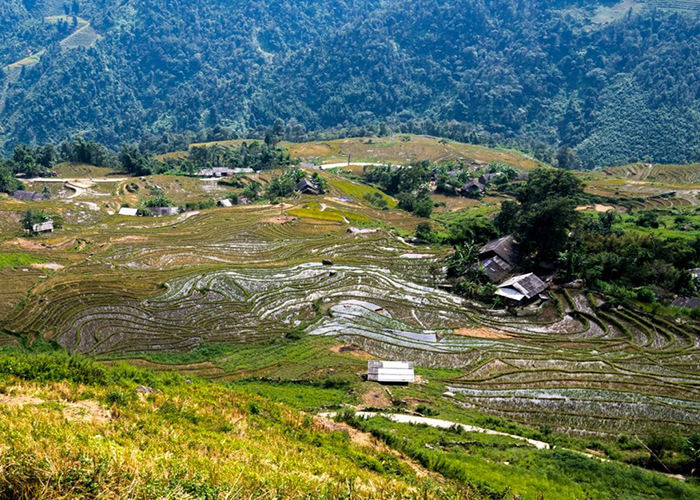 The mesmerizing mountain view of Sapa, Vietnam
The climate in Sapa is cool all year round. People here have the unique indigenous imprints - most notably the culture of two large ethnic minorities in Sa Pa which is the Mong and the Dao - combined with the ancient European architectural space. All of these factors have created a special attraction for travelers who want to explore this land.
Besides admiring, lyrical natural sceneries of Sapa, don't forget to try the unique local dishes of this town. The terraced fields also have long fascinated people, including Mu Cang Chai, Hoang Su Phi, Y Ty... and Sa Pa is also famous for high golden rice in the fall.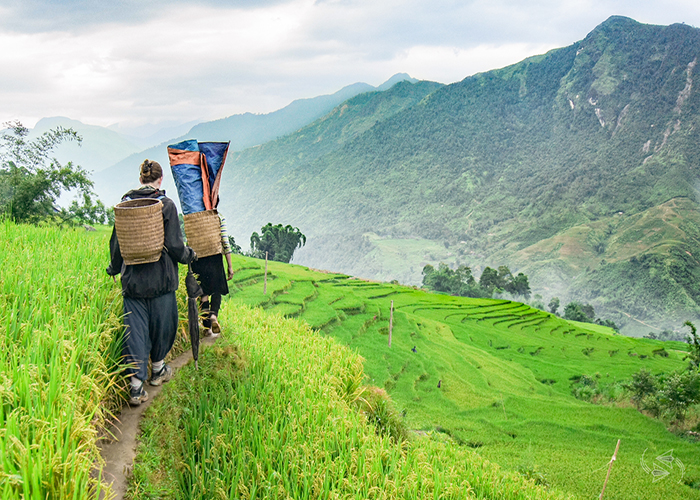 The rice fields in Sapa are what attract tourists from all over the world
Trekking is a wonderful activity with numerous benefits, such as improving your strength or helps you to immerse with nature and enjoy the fresh air. And the mountainous area of Sapa town is the perfect destination for that. Don't miss the chance to join Vietnam Travel Group's trekking tour in Sapa right today!
Your schedule for a trekking day in Sapa, Vietnam
This full-day trek from Sapa town along buffalo paths and trails and through several hill tribe villages will give you lots of opportunities for picturing the stunning scenery of Sapa and witnessing the life of minorities' life & cultures.
In the morning, at the appointed time, with a pick up at the hotel in Sapa by our guide from Vietnam Travel Group, you will start trekking down the valley along trails and across rice paddies to visit Black Hmong village of Laochai and Dzay village of Tavan. Enjoy the beautiful scenery of the valley.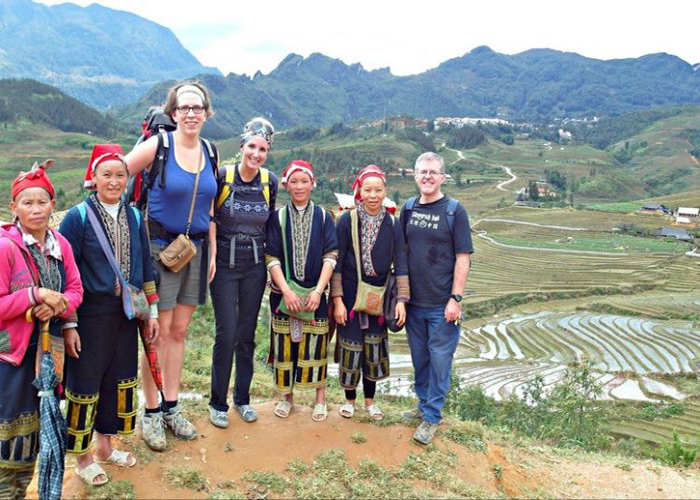 Tourists with the Black Hmong people in Sapa
During your trip to the amazing villages, you will have a great time to actually make contact with local minorities people, as well as learning their culture and custom values. We have a picnic lunch along the way. After that, we get picked up by car back to Sa Pa. Your tour ends there, such short yet interesting and wonderful day!
Some of the trekking tour policies
Before deciding to book with Vietnam Travel Group, make sure to throughout reading all the policies of the Sapa trekking tour.
We do have a cancellation policy for those who change their mind at the last minute. If you cancel at least 7 days in advance of the scheduled departure, there is no cancellation fee. If you cancel between 3 and 6 days in advance of the scheduled departure, there is a 50 percent cancellation fee. If you cancel within 2 days of the scheduled departure, there is a 100 percent cancellation fee.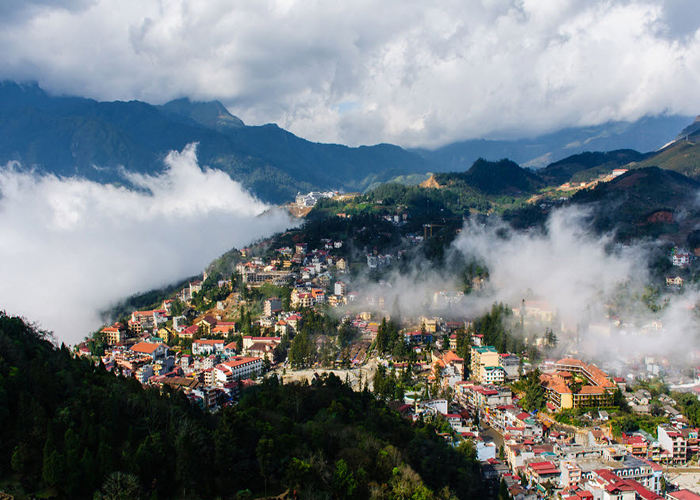 The town of Sapa is often covered in the clouds
With the reasonable price of the tour, you also have some conveniences with you. The price includes beverages and other meals are not mentioned in the program; visa fees to Vietnam; single Supplement; early check-in and late check-out at all hotels; personal Expenses (laundry, telephone, shopping…); tipping/gratuities...
Please note that we have no refund policy. If you are traveling with a child, do make sure to check out the children policy of the tour. We also have confirmation policy for those who want to make sure their booking is completed.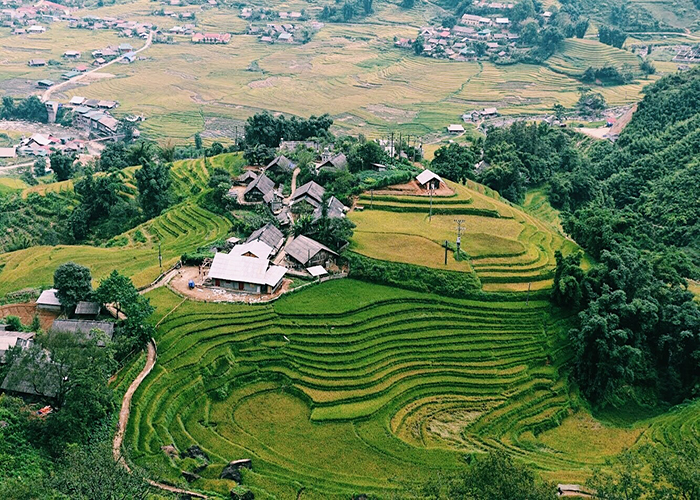 The peaceful Ta Van village from above
For more detailed information, don't be hesitate to visit vietnamtravelgroup.com and search for the amazing trekking tour for one day in Sapa, Vietnam.
In just 1 day, you will be able to explore this amazing mountainous place of Vietnam with the assistance of the professional Vietnam Travel Group. Why don't you join us right away? If you have any questions, don't be hesitate to contact us.
Vietnam Travel Group is thrilled to serve you in the magnificent Sapa town, Vietnam. Are you ready to travel with us?
vietnamtravelgroup.com